Certificate of trust stamp
Trust Stamp is an exclusive service offered by tradeindia that provides comprehensive information of a business entity.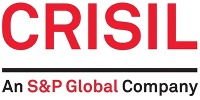 SUMMERCOOL HOME APPLIANCES LIMITED
The company is engaged in manufacturing and supplying of Air Coolers & Parts, Gyser, Powerful Fan Room Heater, Automatic Room Heater, Reflector Rod Room Heater, etc.
Register office
Mobile No.
+919910053242
Address
3/101, GALI NO.-3, MAIN SEVA DHAM ROAD MANDOLI EXTN., NEAR MANDOLI CHUNGI MANDOLI North East DL 110093 IN
Email
N/A
Facility Address
C-17, Meerut Road, Industrial Area, Site 3,Ghaziabad - 201003, Uttar Pradesh, India
Website
https://www.summercoolindia.in/
Registration details
UAN
N/A
Registration Number
118431
Factsheet
Establishment
2003
NOB
Manufacturer / Supplier
Bankers
State bank of India
Legal Status
Public Limited
Products
Air Cooler And Part, Fan, Room Heater, Gyser, Immersion Rod, Iron, Juicer, Mixer And Grinder, LED Bulb, etc.
Key Customers
N/A
Industry
Home appliance Industry
No. of Employees
100
Management Profile
Promoter Name
Mr. Sanjeev Gupta
Relevant Exp
0