Certificate of trust stamp
Trust Stamp is an exclusive service offered by tradeindia that provides comprehensive information of a business entity.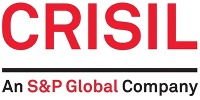 MOHINI HEALTH and HYGIENE LIMITED
Since 2009, The company is engaged in the business of manufacturing and supplying of Surgical Dressings and Disposable, Raw Cotton and Cotton Waste etc.
Register office
Mobile No.
+919111899989
Address
Plot No.109, Sec-3, Industrial Area, Pithampur - 454774, Madhya Pradesh
Email
N/A
Facility Address
Plot No.109, Sec-3, Industrial Area, Pithampur - 454774, Madhya Pradesh
Website
https://www.mohinihealthandhygiene.in/
Registration details
UAN
N/A
Registration Number
22058
Factsheet
Establishment
2009
NOB
Exporter / Manufacturer / Supplier
Bankers
ICICI Bank
Legal Status
Public Limited Liability Company
Products
Surgical Dressings and Disposable, Raw Cotton and Cotton Waste, Cotton Buds, Cotton Fabric, Cotton Textile Materials, Zigzag Cotton, Bleached Comber Noil Raw Cotton, Cotton Ball Etc
Key Customers
Blue Blend, Radheshyam Spinning Mill
Industry
Cotton Products
No. of Employees
220
Management Profile
Promoter Name
Ms. Arnika Jain
Relevant Exp
0