Certificate of trust stamp
Trust Stamp is an exclusive service offered by tradeindia that provides comprehensive information of a business entity.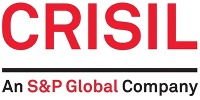 AMBIENT HERBALS AND RESEARCH CENTRE PVT. LTD.
Hydrating Gel, Day Cream, Anti Aging Cream, Walnut Face Scrub, Facial Cleanser, Light Day Lotion, Night Cream, Orange Peel Off Mask, Nutraceutical Products, Chocolate Protein Powder, Strawberry Protein Powder, Vanila Protein Powder, Body Polish, Shower Gel, Hair Conditioner, Hair Shampoo, Cosmetics, Nutraceuticals, Bath And Body, Hair And Care, Day Face Cream, Honey Facial, Honey Cleanser, Lemon Water, Rosewater, Hydrating Gel Cream, Hair Cleanser
Register office
Mobile No.
+918511448800
Address
705, Dream Rise, Beside Hetarth Partyplot, Science city Road, Sola, Ahmedabad - 380060, Gujarat, India
Email
N/A
Facility Address
705, Dream Rise, Beside Hetarth Partyplot, Science city Road, Sola, Ahmedabad - 380060, Gujarat, India
Website
http://www.ambientherbals.in/
Registration details
UAN
NA
Registration Number
99830
Registered With
Ahmedabad
Factsheet
Establishment
2017
NOB
Exporter / Manufacturer / Supplier
Bankers
N/A
Legal Status
Private Limited Liability Company
Products
Hydrating Gel, Day Cream, Anti Aging Cream, Walnut Face Scrub, Facial Cleanser, Light Day Lotion, Night Cream, Orange Peel Off Mask, Nutraceutical Products
Key Customers
N/A
Industry
Exporter and Importer of Cosmetics, Hair Care Products
No. of Employees
25
Management Profile
Promoter Name
Mr. Rudrik V Acharya
Relevant Exp
0