Sunshiv Botanics Private Limited
Sunshiv Botanics Private Limited
Investment Required:
5.00 Lac - 10.00 Lac
Overall
Business Details
Contact Details
MODE
Looking for distributors
Investment Required
5.00 Lac - 10.00 Lac
Business Details
Formed in the year 2021, SUNSHIV BOTANICS PRIVATE LIMITED is a leading manufacturer of a top-quality range of agrochemicals and neem-based products. Our array of agrochemicals consists of INSECTICIDES, HERBICIDES, FUNGICIDES, BIO PESTICIDES, and BIO FERTILISERS. Our assortment of neem-based products includes AZADIRACHTIN TECHNICAL, NEEM OIL, NEEM-BASED FORMULATIONS, and NEEM CAKE POWDER. Offered insecticides, herbicides, fungicides, and bio pesticides have proven to be reliable solutions against all types of pests, fungi, and other types of things that harm other crops. Our bio-fertilizers are effective in enhancing the fertility of the soil and making it suitable for growing crops. Offered neem-based products are biodegradable and environment friendly. Azadirachtin technical offered by is effective against more than 300 insect species. But still, it does not affect the life cycles of honey bees, butterflies, and other beneficial insects.
Neem-based formulations can work effectively against more than 600 insect species but do not harm honey bees. Offered neem oil is used to formulate insecticide. This insecticide can deal with insects, nematodes, fungi, and viruses. It doesn't cause any harm to honey bees & other pollinators, fish, birds, cattle, and most importantly, human beings. Neem cake powder is specially made to protect plants from nematodes, soil grubs, and white ants.
The annual sales figure of our Faridabad, Haryana, India-based company is standing between INR 15 crore - INR 16 crore.
We are looking for state-level distributors who can help us in increasing our market reach.
Offered products:
AGROCHEMICALS
- INSECTICIDES
- HERBICIDES
- FUNGICIDES
- BIO PESTICIDES
- BIO FERTILISERS
NEEM-BASED PRODUCTS
- AZADIRACHTIN TECHNICAL
- NEEM OIL
- NEEM-BASED FORMULATIONS
- NEEM CAKE POWDER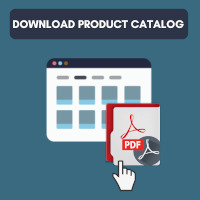 USPs of our products:
- These insecticides and other products are very effective
- Offered agrochemicals and neem-based products do harm the crops
- These products have a precise formulation
Distributorship requirements:
- An amount of INR 5.00 Lac - INR 10.00 Lac will be needed as an initial investment
- A storage space of 150 sq. ft. to keep these high-quality agrochemicals and neem-based products
- Capable enough to ensure vendor development at the local level
Distributorship perks:
- Full support from our side
- Appreciable returns on investment
- An opportunity to be a part of this sector
Company USPs:
- We offer a high-grade range of agrochemicals and neem-based products
- We make these products using high-quality neem and other ingredients
- We have a proficient team
Please contact us or send your response to become our distributor.
Sunshiv Botanics Private Limited Products for Distribution
Agrochemicals Like Insecticdes, Herbicides, Fungicides, Biopesticides, Bio fertilizers, Neem Based Products Includes Azadirachtin Technical, Neem Oil, Neem Based Formulations, Neem Cake Powder, Paraquat Dichloride 24, NEEM BASED BIO PESTICIDES, NEEM BASED PESTICIDES, herbal BIO PESTICIDES, Neem oil Insecticdes, Lambda Cyhalothrin 4.9, Imidacloprid 48, HEXACONAZOLE 5, Glyphosate 41, Gibbrelic Acid 0.001, Fipronil 5, Fipronil Insecticde, Ethephon 39, Emamectin 5, Cypermethrin 5, Cypermethrin PESTICIDES, Cartap Hydrochloride 4, Abamectin 1.9, Botanical Insecticide, Azoxytrobin 23, Thiomethoxam 25, Spinosad 45, Quizolofop Ethyl 10, Pyriproxyfen 10, PLANT GROWTH REGULATOR, Pendimethalin 38.7, Agricultural chemicals
Sunshiv Botanics Private Limited Business Category
Sunshiv Botanics Private Limited Investment Details
Sunshiv Botanics Private Limited Distributorship Level
Preferred Location
West Bengal, 
Arunachal Pradesh, 
Assam, 
Manipur, 
Meghalaya, 
Mizoram, 
Nagaland, 
Sikkim, 
Tripura, 
Odisha, 
Andaman and Nicobar Islands, 
Chandigarh, 
Dadra and Nagar Haveli, 
Daman and Diu, 
Lakshadweep, 
Puducherry, 
Andhra Pradesh, 
Karnataka, 
Kerala, 
Tamil Nadu, 
Telangana, 
Bihar, 
Chhattisgarh, 
Jharkhand, 
Madhya Pradesh, 
Delhi, 
Haryana, 
Himachal Pradesh, 
Jammu and Kashmir, 
Uttar Pradesh, 
Punjab, 
Uttarakhand, 
Goa, 
Gujarat, 
Maharashtra, 
Rajasthan, 
CONTACT US
Have a business in mind!
Drop me a line.
Get In Touch
Company Name
Sunshiv Botanics Private Limited
Address
Plot No. - 5E, Opposite Yamaha Plant, Additional Industrial Area,
More Information
Sunshiv Botanics Private Limited