Kids Garments Business Opportunities in India
There were times, when fashion was a term only being associated with either celebrities or rich socialites but now this term is associated with anything and everything available under the sun including the Kids' Clothing line. Kids garment industry has gone through vast changes in terms of color, designs, prints and patterns and is a whole new part of serious fashion today. The change in preferences from gender-specific colors and home-grown designs to branded outfits has led to an unparalleled growth in kids' clothing in India.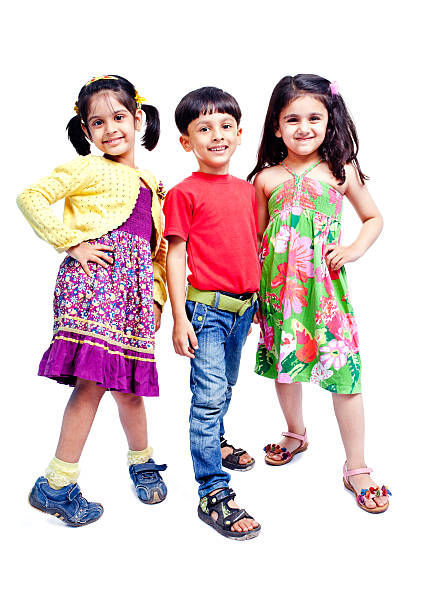 India is a country with more than 450 million child population where  the apparel sector is set to flourish more by leaps and bounds. Kids attire market is growing immensely in our country due to rising media  exposure, high disposable income of the parents, double-income  households, peer pressure and brand awareness among children. A  new survey on 'Expanding market for branded kid-wear in India',  released by Assocham, says, India's kids wear market is thriving at 20  per cent per annum, which makes it one of the fastest enlarging  markets.
According to the research, India's branded kids wear merchandise is likely to reach Rs 95,000 crore by 2021 from the current level of about Rs 72,000 crore. In addition to Tier I cities, Kids fashion has now penetrated down to Tier-II and Tier-III cities such as Dehradun, Ludhiana, Pune, Nashik, Indore, Varanasi etc.

This is the only sector which has not been jolted by the economic crisis and is steady for significant growth. Earlier, the inclination of parents was towards buying functional kids' outfit rather than branded. Few years ago, children's garments were usually acquired from small stores and from street outlets, while branded garments were only procured by very high-income families, but at present small and big brands are now offering eye-catching outfits keeping in mind the budgetary constraints of buyers in mind. In fact, brands at present are developing categories such as infant wear, kids' formal wear, kids' ethnic wear, swim wear and casual wear, along with a wide range of other apparels for children and that too at really pocket friendly prices.
Kids fashion wear is the next booming business standing tall alongside men's wear and women's wear. The kids' garment business in India has a sea full of opportunities for those aspiring businesspersons and entrepreneurs who want to make it large.
So, stop waiting for the perfect time and venture into kids' clothing line

today

!
For More Details:
Call on: 08037304045
Mail ID: Helpdesk@getdistributors.com